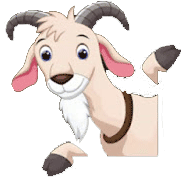 BakraOnline.pk
Animal Mandi Pakistan to Buy Qurbani Janwar

Bull For Sale For Sacrifice.

Arifwala, Punjab
|
Ad ID: 118
|
Rs. 210,000
Price in Pakistan
2 Teeth(Donda)
Teeth/Dant

دانت
Yes

(موزوں برائےقربانی)
Valid for Qurbani
Qurbani Janwar Sahiwal Bull 2 Teeth for sale in Arifwala
He is ready for sacrifice as per Sunnah. He is grown by eating fresh natural fodder and pasture and drinking clean water. There are also three more bulls, if they are purchased together by one party, then they can be delivered at home at any decided time.
ساہیوال بیل عارف والا میں قربانی کے لئے برائےفروخت
ساہیوال بیل عارف والا میں خریدنےکےلئےدستیاب ہے.
ساہیوال بیل کی عمر 3 سال ہے.
یہ دو دانت والا نر جانور ہے.