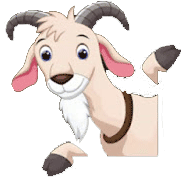 BakraOnline.pk
Animal Mandi Pakistan to Buy Qurbani Janwar

Heavy Weight Champion For 320 / Kg

Lahore, Punjab
|
Ad ID: 212
|
Rs. 164,000
Price in Pakistan
2 Teeth(Donda)
Teeth/Dant

دانت
Yes

(موزوں برائےقربانی)
Valid for Qurbani
Qurbani Janwar Bull 2 Teeth for sale in Lahore
Affordable 3 Yr Old Qurbani Bull / Bachra. Bull can be checked at the farm before purchase and kept at the farm till Eid.

Live Weight = 510 Kg

Demand = 164,000 or buy as per live weight at Rs 320/Kg.

Call 0301-0949439 for details/Video.
متفرق بیل لاہور میں قربانی کے لئے برائےفروخت
متفرق بیل لاہور میں خریدنےکےلئےدستیاب ہے.
متفرق نسل کے بیل کی عمر 3 سال ہے.
یہ دو دانت والا نر جانور ہے.
متفرق نسل کے بیل کا وزن 510 کلو اور قیمت 164000 روپے ہے.